Take an amazing scenic journey to North Kohala!  Along North Kohala's scenic drive Big Island visitors discover sweeping views of the Kohala coast and a dramatic change to scenery, transforming from desert to tropical rainforest within just a few miles. Along the route are historic and charming towns, cultural history and opportunities to build lifetime memories.  The North Kohala scenic route sports a zipline in Hawi. At the end of the road is an impressive Pololu Valley, complete with waterfalls and an inspiring coastline. Make North Kohala the one of your best days spent on Hawai'I's Big Island!
Here's some highlights:
Puukohala Heiau National Historic Site
Puukohala Heiau National Historic Site features one of the largest heiau (temple) in Hawaii. Heiaus are Native Hawaiian sacred places of worship. Puukohala Heiau has an interesting history and was built for Kamhameha the Great to honor the war god Kukailimoku.  His prophecy was fulfilled in 1810 when Kamehameha became the first king to unite the Hawaiian Islands under one rule. On your trip to North Kohala, stop by the National Historic park to learn more interesting history about Hawaii's great leader and this intriguing place of worship.
Lapakahi State Park
Lapakahi State Park is a Native Hawaiian restored fishing village that has history reaching back over 600 years. A self-guided tour takes you through the restored community. You'll get a real understanding of pre-contact life set in a barren lava field. Explore preserved exhibits including hale (houses), archeological sites and other interesting cultural references.
Hawi Town & Halawa Gulch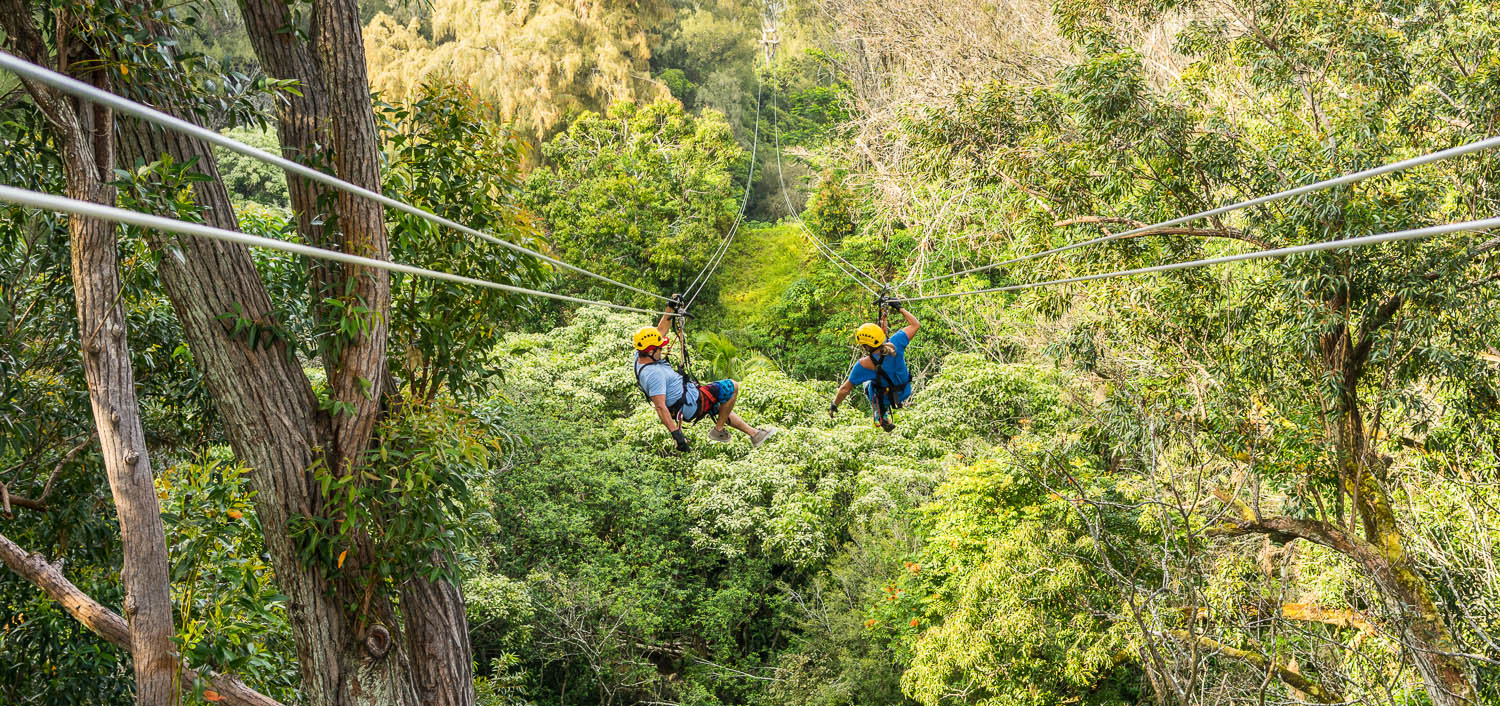 Hawi Town, formerly a plantation town, has transformed from a plantation village into a charming town filled with art galleries, boutique shops and restaurants.  The atmosphere is friendly, welcoming to tourists and locals alike.
Nearby Halawa Gulch was the Birthright lands of King Kamehameha the great.  This area was an important part of the King's taro production, and visitors can still see evidence of this taro production today. Halawa Gulch is a storied place of legends where ancient battles took place and Hawaiian families farmed and lived for generations.
If you want to learn more about the history, Kohala Zipline is an opportunity and adventure for you. Kohala Zipline was sustainably built in Halawa Gulch and is the closest zipline to Waikoloa Resorts and Kailua-Kona. Kohala Zipline guides are knowledgeable in both history and culture of the area and safety and fun on the zipline course.
Kohala Zipline is unique because all zipline platforms are located up in the trees. Once up in the canopy, zippers continue from platform-to platform as a seamless zipping experience traversing through the trees of Halava Gulch. No climbing up and down stairs or hiking in between zips! Kohala Zipline has excellent reputation for safety and excellent guides, attracting zippers with all levels of experience. As part of your North Kohala adventure, its recommended to spend a few hours zipping with Kohala Zipline!
Kapa'au & King Kamehameha Statue
Stop along the way at Kapa'au boast the original Kamehameha I statue standing proudly in front of the North Kohala Civic Center. This original was commissioned in 1883 by the Hawaii legislature to honor King Kalakaua. The statue was lost at sea and then later salvaged in the Falkland Islands!  You'll often find him adorned with leis and other gifts from Hawaiian practitioners. Definitely worth a stop to get your picture with the great king.
Pololu Valley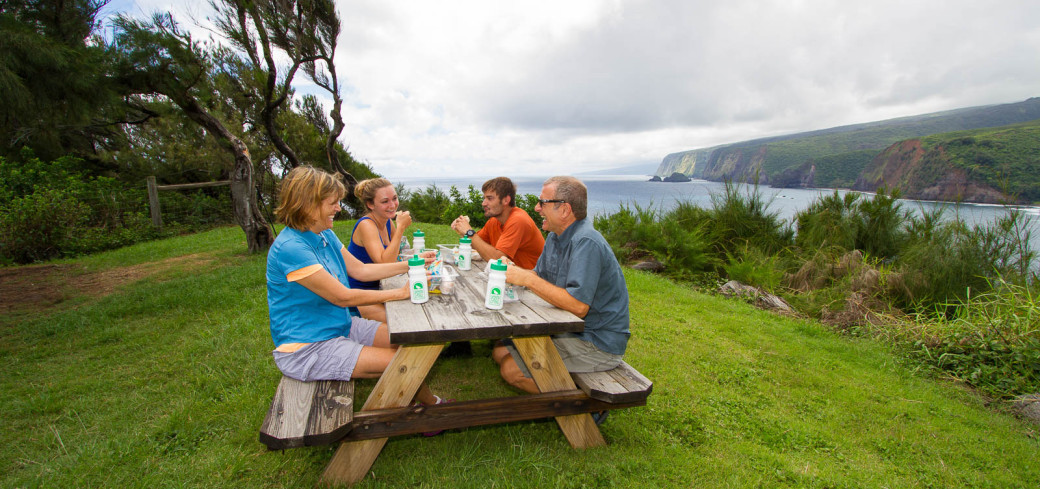 The Big Island has some of the tallest waterfall free falling waterfalls on earth. Visitors can catch a glimpse of this dramatic coastline from Pololu Valley Lookout. There is an opportunity to hike down into the valley to a black sand beach. (There's strong currents, so swimming is not advisable.). Seeing the island from this perspective is a perfect crowning to your North Kohala itinerary.
Hawaii Island Waterfalls
Many want more than just public vantage point. Hawaii Forest & Trail has a Kohala Waterfall Adventure tour that allow visitors access to a private overlook, giving guests a rare vista of the North Kohala coastline. The views are incredible, stretching from lush green valleys along dramatic sea cliffs. From this vantage point, you can discover thousand foot sheer cliffs that plunge into the ocean, waterfalls and lush green valleys. On a clear day, you can see three of the Big Island's five mountains. Another way to get close to waterfalls is the Kohala Zip and Dip tour. Visitors are able to zipline and then swim in a refreshing pool along side of a beautiful cascading waterfall.  If you're interested, let Hawaii Forest & Trail do the driving up North Kohala and you can better enjoy the scenery.
Big Island of Hawaii Zipline
Located in Hawi, North Kohala, Kohala Zipline is a great adventure!
Book Now!